You are here
On the road with Epica
In 2015, EPICA went on the second leg of their European tour. I joined the band in Bochum, Paris, Cologne and Brussels.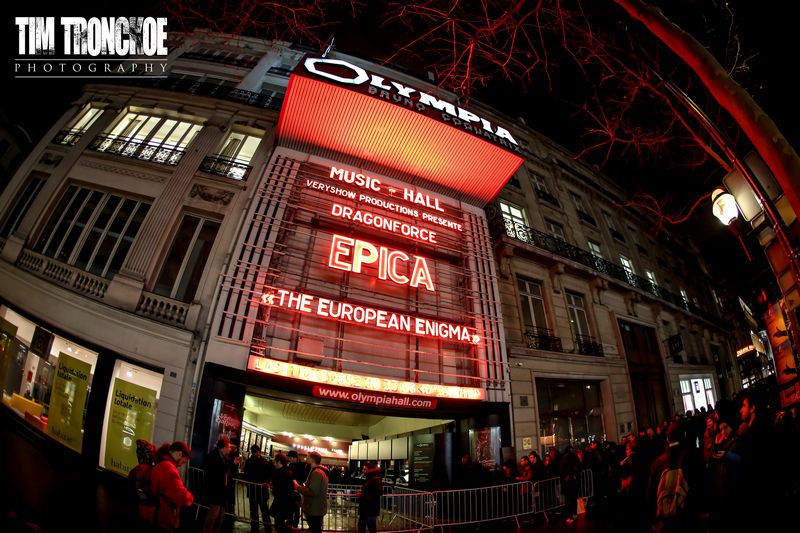 One of the major highlights for the band was by far the sold-out show at the legendary Olympia in the heart of Paris. Big names like Madonna used to sell out the oldest venue in the capital of France and now it was up to EPICA to do just that.
I arrived at around 6pm, went straight into the backstage and started exploring the venue. The backstage was quite a maze, but in the end I found exactly what I was looking for, such as the shortest way to the balcony.
When shooting for an artist in a venue such as this, it's of great importance to know your way around, so you don't lose time getting lost. Next to that, it's important to show up where you'd like to go when doors are open as well. By that time, most security will be at their spot, so they quickly know who you are. This way, you can avoid the "Hey, first three songs only" shit. Now they know you're with the band and they might even help you out.
I shot the show from every angle possible: front stage, on stage, balcony ... At first, there seemed to be some discussion to have the crowd shot in the end because of the Olympia's policy, but thanks to Stijn (Mister tourmanager extraordinary) we managed to do this anyway.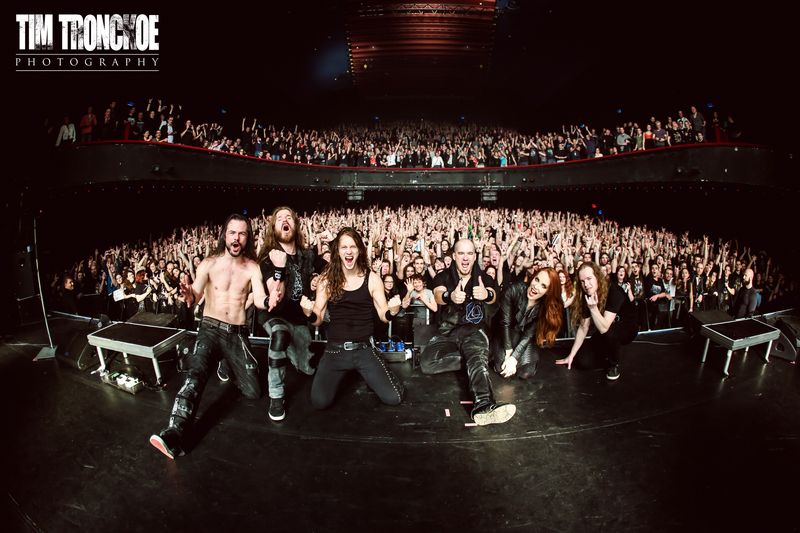 Two days later, I caught up with the band again in Cologne, Germany. The train ride there wasn't too much of a joy, sitting next to someone who doesn't say a word, at all! However, everything went really smoothly and the cab got me where I needed to be. The venue was a lot more DIY than Paris, but it was all cool. Another sold-out show, so what could EPICA ask for more?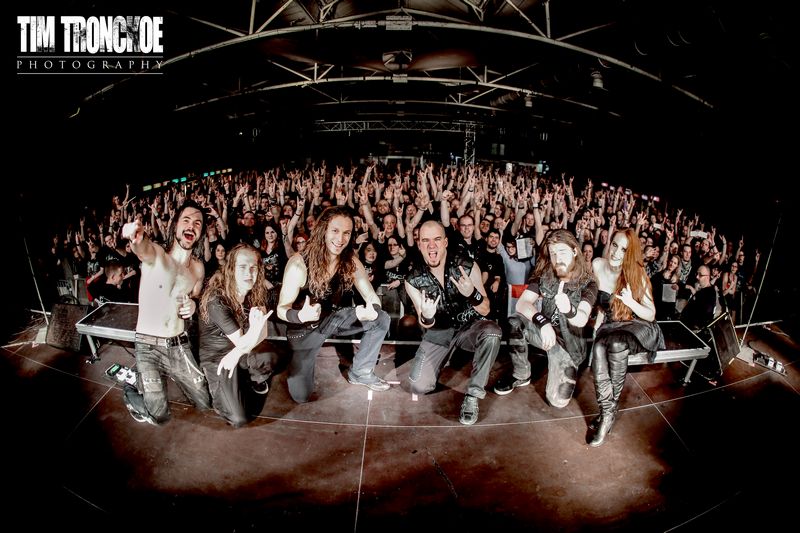 I spent the night on the band's tourbus and when I woke up, I was back in my own country's capital: Brussels. This was going to be the last day of the European tour, which gave everyone a double feeling. In one way, this had been an amazingly successful tour, but on the other hand, a touring family was about to get split up once again...
We arrived at the Ancienne Belgique at around 11am. I went inside, freshened up, had some breakfast and got my gear ready for the final gig. By 5pm, tons of fans had already gathered in front of the doors and the VIP session even had to start. They got exactly what they'd come for: their favourite band's autograph and a quick picture. After that, we went for dinner and by the time I got back inside the actual hall, I noticed how full it had already got. Oh yes, another full house!
The show went incredibly well and I must say this tour has been great for me as well. I couldn't have asked for better lights (wow, Erwin, just WOW!) and the guys treated me as one of their own. Absolutely amazing!
These are all the pictures I can upload for now, since the band's got plans with the others.
Until next time! Take care!
Tim
Thursday, February 5, 2015 - 16:04