You are here
Photoshoot with Triptykon
Spent the evening with Triptykon making new band photos. Here's how it went.
Yesterday I had the honour to do a band photoshoot with the Swiss metallers of TRIPTYKON.
This entire shoot was arranged with the band's record company a week in advance. I arrived at the venue about two hours prior to the shoot. This gave me enough time to catch up with the band's awesome tourmanager, to scout for locations and to set up my gear.
Equipment was quite limited for this shoot. I decided only to use two lights this time: one with a blue gel for the background and one white diffused light high above / in front of the band. This to achieve a cold and rather dark look in these pictures.
I found a great spot right behind the stage, next to the loading dock, near the dressing rooms. It was full of metal constructions and black flight cases, which were ideal to create an awesome background.
We spent about ten minutes shooting and that was that. The band went to prepare for their gig and had an awesome performance.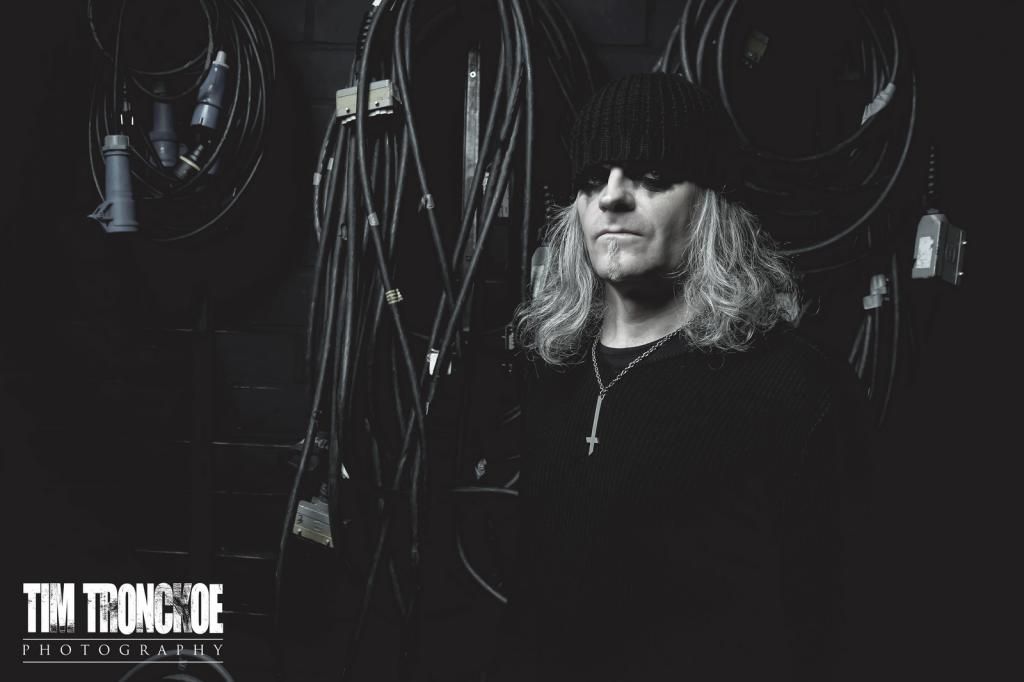 Friday, December 19, 2014 - 19:30